Organizational Consulting
Transformative Anti-Racist and Anti-Oppressive Organizational Consulting
Mediation and Facilitation Services
Individual: Conflict Consultation Meetings
These meetings take place with stakeholders to find out more about the context of the conflict, establish outcomes/expectations, gather details about concern(s), and identify safety and bravery needs for further conflict processing meetings.
Group: Conflict Processing Meetings
During this meeting the facilitator assists stakeholders to reflect on and process conflict; by safely unpacking concerns, checking for understanding, and identifying common goals. The facilitator guides stakeholders in co-designing inclusive communication practices and discussing ongoing needs for support and/or training to continue to address conflict when it arises.
Group: Anti-Oppressive Meeting Facilitation
Inclusive and compassionate facilitation for team meetings. Coaching and implementation support related to incorporating an anti-oppressive and anti-racist approach to meeting communication processes. The facilitator also leads discussions and collaborative brainstorming activities about ways to foster and expand leadership around issues related to equity and inclusion.
Group: Process Debrief Meeting
During this wrap up and reflection meeting stakeholders are provided a safe space to integrate and explore information gleaned from the mediation process. The facilitator also provides practical tools and suggestions for ongoing activities that supports the inclusion of racialized and marginalized team members.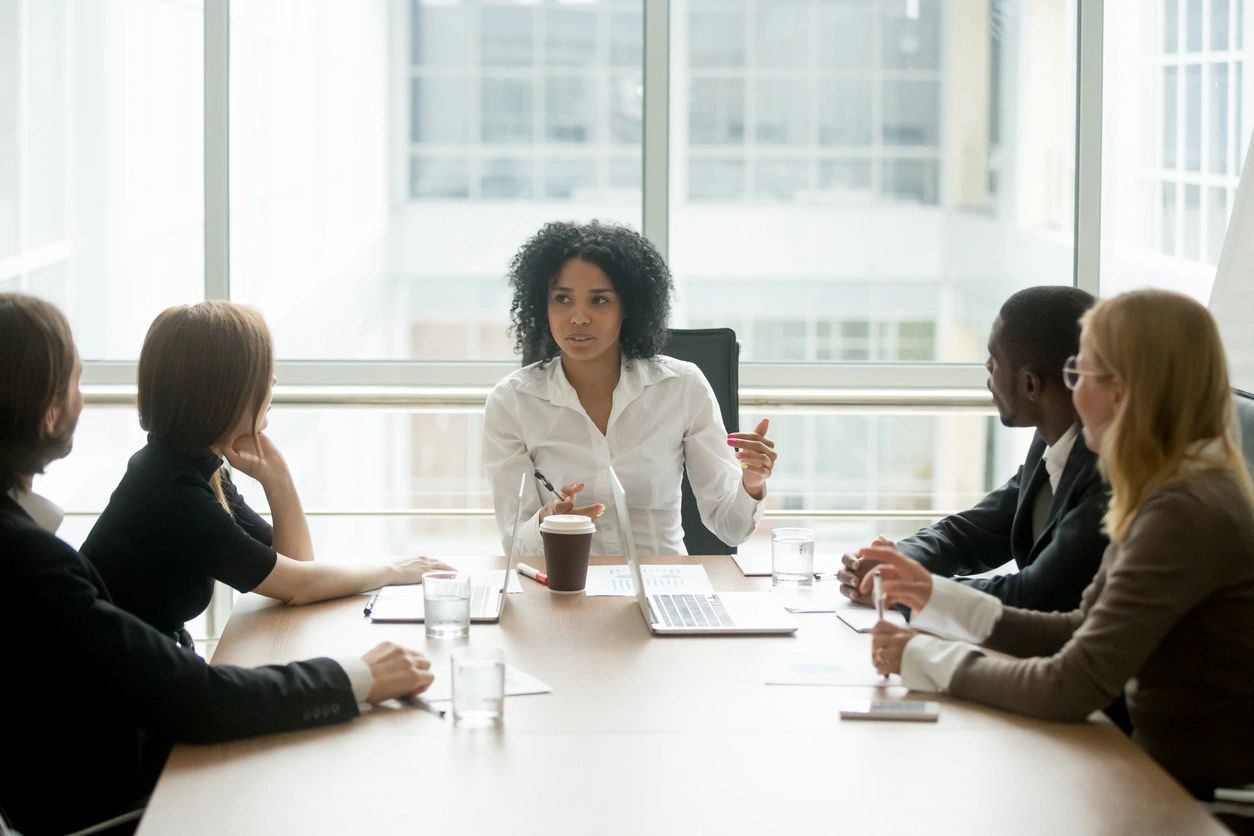 Additional Area Of Expertise
Co-designing and writing Diversity, Equity, and Inclusion Policies
Co-designing and writing Diversity, Equity, and Inclusion Vision Statements
Structuring, training, and supporting Equity and Inclusion Committees
Structuring, training, and supporting Employee Resource Groups
Diversity Equity and Inclusion Implementation check lists and toolkits
Ongoing Diversity Equity and Inclusion Virtual Training Libraries
Change Management consultation
Facilitator for Town Halls, Focus Groups and Feedback Sessions
Large Organization (300+ employees)
Small Organizations (1-50 employees)
Non-Profits and Foundations
Boards and Committees
Investment Firms and Portfolio Companies
For additional information about workshops and retreats offered by Tenniel Brown, please see the Browns Consulting website.